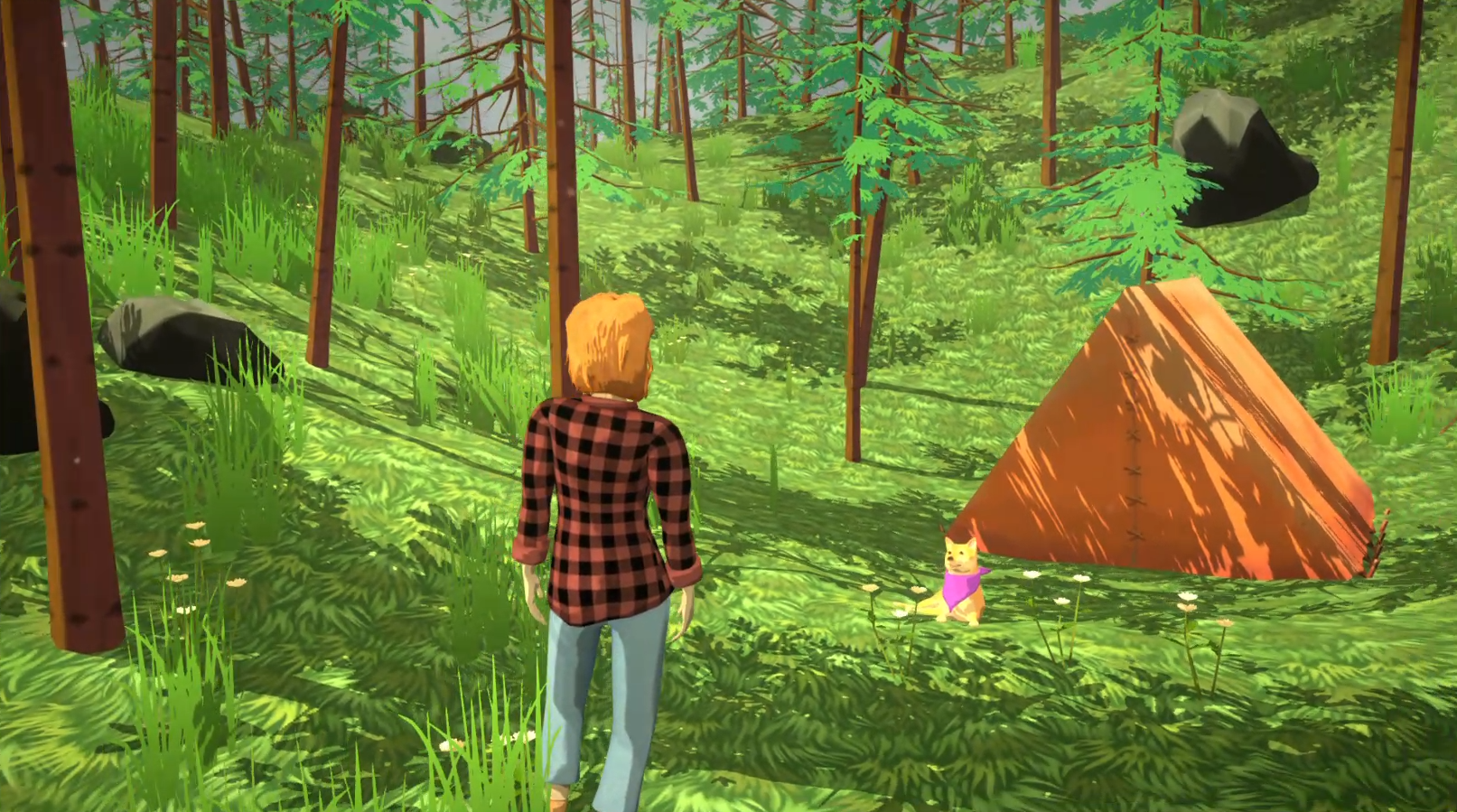 Fellow
A downloadable Fellow for Windows
The story of Sarah, a young girl that starts a road trip of overcoming and reconciliation where she will discover herself. At the wheel of the van and with the only baggage of her clothes on, will experience the road trip with her only fellow, her dog Bacon. Together will cover diverse places and will meet motley characters. Through this trip, Sarah will have to fight against her own demons and nightmares that follows her, get over the fury she feels about the world.
"A little video game with the soul of a story told around fire"

This game is made by the team of StoryLab Games with the help of Infinite Games both studios established in Zaragoza, Spain.
We want to give our works a colourful and minimalistic aspect looking for the best way to tell stories that can excite the players and make them feel them like a part of the game so they can connect with the world of the games.
Our team formed by young artists and developers with the commitment to create, learn and grow as a team. We share many hours together (maybe too much) and we work side by side to make this project as better as possible. We are learning to tell stories and share them with the world.
Comments
Log in with itch.io to leave a comment.
Show post...

GOOD BUR CAMERA IS PROBLEM
Hi! Thanks for asking! I think that the sensitivity of the camera is the problem, if you change it from the main menu settings your camera will work just fine! I'll check why that value is wrong by default. In those settings you could change some quality settings if your pc is struggling a bit and shouldn't affect so much in the overall appearance.
Again, thank you so much and I'll love to know what impressions you have :D